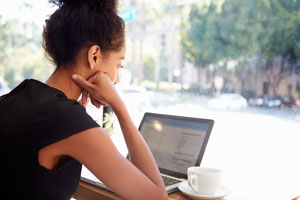 A VPN (virtual private network) is like a tunnel — it establishes a way to transmit data securely over the Internet between your laptop and your nonprofit's server. In this article, we walk you through why it's needed and what your options are in setting up a VPN.
If you pay any attention at all to tech security, you probably know by now that you should be very careful about using public Wi-Fi networks, particularly if you're handling personal information or other important data. And if your nonprofit's employees work remotely, you'll want to be absolutely sure your organization's data doesn't fall into the wrong hands.
What's the answer? You could ban your remote workers from using public, unsecured Wi-Fi at cafés, but that isn't a very practical solution. Maybe it's time to consider a VPN.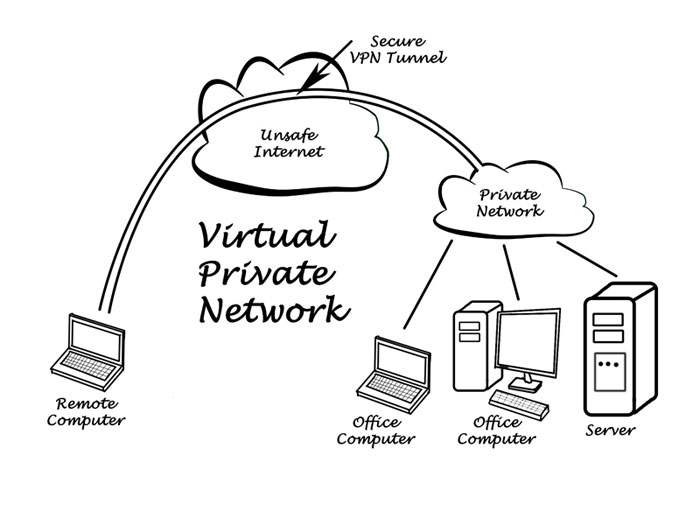 What's a VPN, Anyway
?
VPN stands for virtual private network — it's a buzzword-y name, but it's essentially a way of securely transmitting data between your computer and another server over the Internet. A VPN server allows far-flung employees to effectively become a part of your nonprofit's secure in-office network over the public Internet. Think of it as a secure "tunnel" through which your data travels. The data that travels though this tunnel is encrypted, which goes a long way toward keeping would-be data thieves from eavesdropping on your remote workers.
How you connect to a VPN server depends on the system you use, but you usually connect using a special piece of software called a "VPN client." Once you connect, you can generally use the Internet as you normally would.
If you're at your nonprofit's office and on its network, you probably don't need to worry about going through a VPN server, but if you're away from the office, it can be a boon if you want to securely connect to your organization's internal file servers or back-end systems.
VPNs should not be confused with proxy servers. Both VPN servers and proxy servers can help safeguard your privacy, but they are different beasts. A proxy server acts as an intermediary to obfuscate your identity, allowing you to browse the Web relatively anonymously. A VPN server can do that too — or make it seem as though you're browsing the Web from a different country — but a VPN server also secures your communications as they travel from point A to point B.
Put another way: You use a proxy for anonymity; you use a VPN for data security.